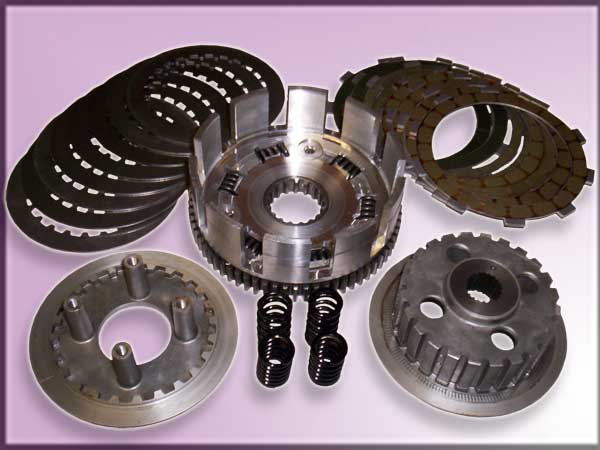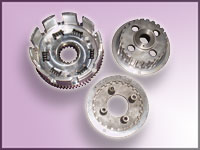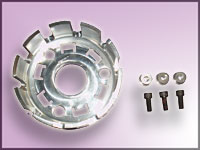 Improve your clutch performance and life with a new heavy duty clutch assembly.

This clutch assembly provides a smoother clutch engagement.

Upgrade your current clutch from a 7-friction/6-steel to 8-friction/7 steel plates. This heavy duty clutch hub mounts on your current drive gear.



Top Picture:

Complete component set comes with the clutch basket, Modified pressure plate, spring cup plate and two (2) extra plates.